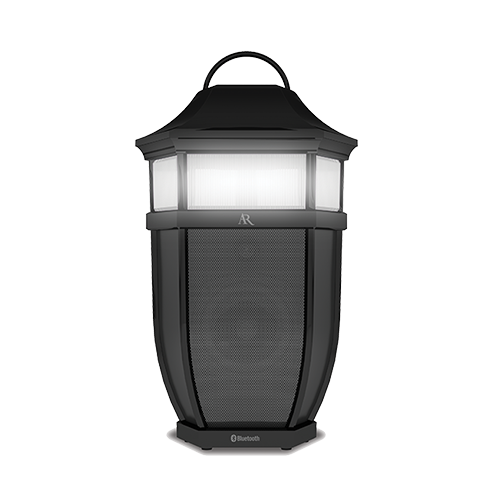 Saratoga Indoor / Outdoor Wireless Bluetooth Stereo Speaker - Refurbished
Original Price: $199.99
Price:
$38.00
The Saratoga Bluetooth® wireless speaker sports a powerful 5" midrange driver, tweeter and bass resonator, the Saratoga brings powerful 20-watt sound to your backyard patio. For a truly yard-filling audio experience, the Saratoga can be used in pairs via Bluetooth connection to deliver true stereo wireless sound. Inspired by the glow of Northern Lights, the Saratoga also features multi-color lighting modes for the ultimate party experience. Light modes include a static LED mode for area lighting, breathing mode with color changing LED's, and even the party mode that will react to frequencies of the music being played. With the option to power via AC adapter or built in rechargeable lithium ion battery you have the ability to keep the music going as long as you want. See storm clouds off in the distance? Not a concern for the Saratoga - with its IPX4 weather resistant rating, this speaker can stand up to the elements.

The Saratoga Indoor RMAWSEE21BK has gone through our 3-steps refurbished process to ensure we are selling you a quality working system that is ready use out of the box. Products are sold as is. All sales final. See full terms and conditions here.
KEY FEATURES
Enjoy music wirelessly from your smartphone or tablet with Bluetooth
Massive 20 Watt sound system includes a 5" mid-range driver, tweeter and bass resonator
Pairs to another Saratoga unit for true stereo sound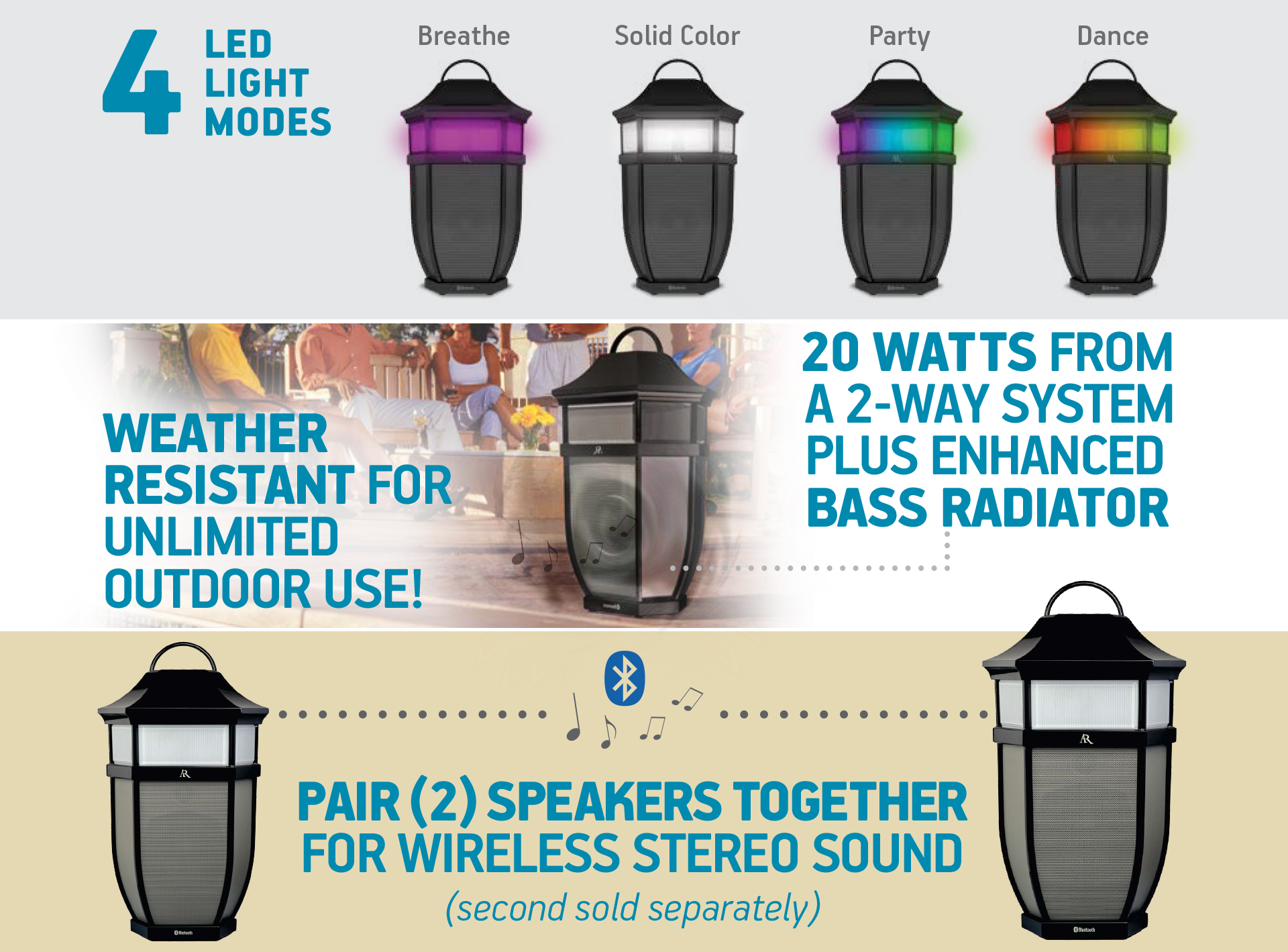 PRODUCT OVERVIEW
Features
(continued)
Multiple LED light modes: area lighting, breath and beat party modes react to music playing
Weather resistant design for indoor and outdoor use
CUSTOMER REVIEWS
Love it.
by
Jay Carr
, on
2018-Aug-06
We are really happy with our speaker. Love the sound and performance.
I can't wait to get my awesome speaker.
Appreciation
by
Alejandro Alonso
, on
2017-Sep-19
Me and my family are very happy with the product and we like the quality, and we recommended to others.
Saratoga is the best speaker
by
Noel Lasalle
, on
2017-Aug-29
i purchased 4 of this item and i love it. it is loud and pairing is easy. i already threw a birthday party with 2 of this speaker. i've been telling my family and friends about this product.
Great Product!
by
Ariel Concepcion
, on
2017-Aug-23
This speaker produces high quality sound at an amazing low price! The speaker came in near perfect condition!
It Takes Two
by
Darrin Banks
, on
2017-Aug-23
Bluetooth speakers are nothing new but I really like these because 2 of them can sync together (I bought 2) giving you stereo sound and the décor of the speaker looks great on the patio. The lights are not my thing but they do look good. Sound... very clean, plenty of bass & like new for a refurb.
Love this speaker
by
Christopher Simpson
, on
2017-Aug-22
The sound on this speaker is just awesome the bass response is great and love the multi-color LED lighting.
Saratoga Speakers
by
Tim Binkis
, on
2017-Aug-01
Ordered one speaker. Was so impressed, I ordered a 2nd! Incredible sound when you pair the two speakers together- Great quality at a great price.
I bought a couple of these and was very impressed with the sound and the quality. Recommended to a few friends and they have purchased and loved theirs as well, love the Voxx Outlet!!!!!
Good sounds with lights
by
PrincessCielo
, on
2017-Jul-05
I highly recommend this. Very good sound and nice lights features.